Maintenance / Service Agreements
Hasland Security Services provide Alarm Maintenance Services
Regular servicing helps to maintain the performance of an alarm system.
Intruder alarm maintenance is crucial in ensuring your system's continual integrity and reliability. Without regular intruder alarm maintenance, over time, components may begin to fail, potentially causing false alarms and leaving areas of your home unprotected.
With regular maintenance, we will visit you annually, to thoroughly check and test each component to prevent an issue from occurring.
A well-maintained burglar alarm offers a higher level of protection and is favoured by home insurance companies, many of whom offer lower premiums as well covering you in the event of an incident.
If you have an intruder alarm installed by anyone other than Hasland Security Services we offer exactly the same maintenance contract as described above but any parts required will be chargeable.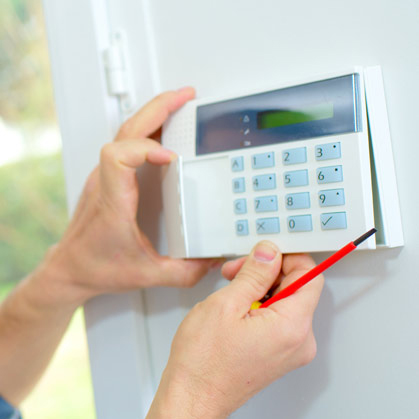 What's Included in the Burglar Alarm Servicing?
Check history of alarm system since last maintenance service

Visual inspection of all major alarm components including cabling and connections where accessible for signs of deterioration or damage

Check mains power supply including charging rates

Check battery power supply

Check and walk test all detectors

Check satisfactory operation of manually operated devices e.g. panic buttons

Check and test all audible warning devices, sirens and speakers

Check and test remote signalling equipment (where appropriate)

Make adjustments as necessary

Repair any minor faults (where possible)

Retrain the users on the use of the alarm system (if required)

Log all test results

Return the alarm system to operational status
Maintenance Packages
Alarm Maintenance Packages for home or business, we have a package to suit all needs.
Arrange Your Alarm Maintenance Today
Get your Alarm System optimised with our maintenance service.