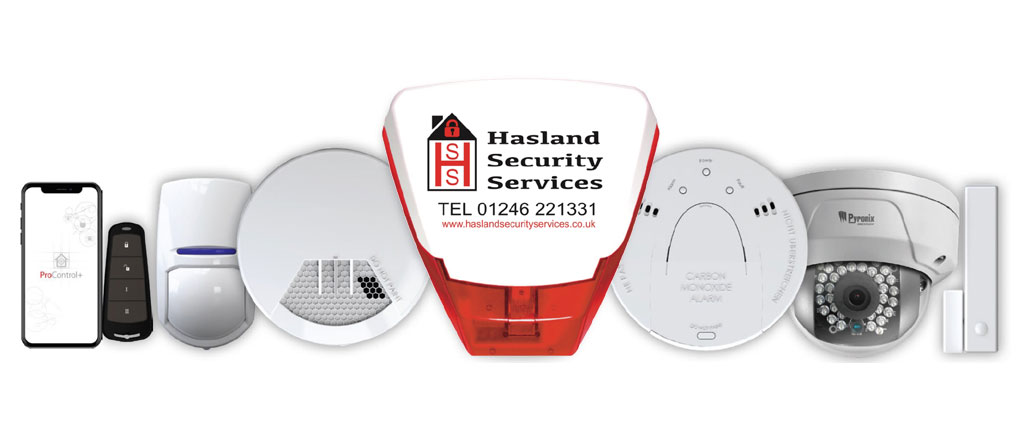 Burglar Alarms & CCTV in Chesterfield
Professionally Installed at Competitive Rates
PRO SECURITY
Hasland Security Services offer high end professional Burglar Alarm and HD-CCTV solutions to domestic and commercial clients
WIRELESS ALARMS
Wireless Burglar Alarm Systems are now the preferred method for many home owners as they require no unsightly cabling
CCTV Systems
We offer a wide range of CCTV systems: small, discreet, vandal-proof, dome-type cameras; to larger, traditional CCTV cameras
Mobile Monitoring
Receive Push Notifications on your Smartphone App or view live CCTV footage or recordings from anywhere using your mobile phone
Hasland Security Services
Providing Homeowners with Professional Security Systems Since 1986
Here at Hasland Security Services we're proud to be local, to live and work in the community we serve. We're delighted to continue a business that's been meeting the security needs of homeowners local to Chesterfield over the last 33 years.
Established in 1986 Hasland Security Services offer high end professional Burglar Alarm and HD-CCTV solutions to both domestic and commercial clients at very competitive rates.
Covering Chesterfield and its surrounding area our qualified and friendly engineers are able to repair, service and provide annual maintenance to most previously installed third party professional installed system.
With 99% of our work coming from recommendation and an excellent client retention rate our costs are kept to a minimum especially against our local competition.
From your initial enquiry were here to fully support you with no obligation advice, printed information and free no obligation surveys.
So you are in the market for a new system we offer easy to use systems right up to and including the very latest Smartphone Connected technology for both burglar alarm and HD-CCTV installations and can even add a Smartphone App to most existing systems if required.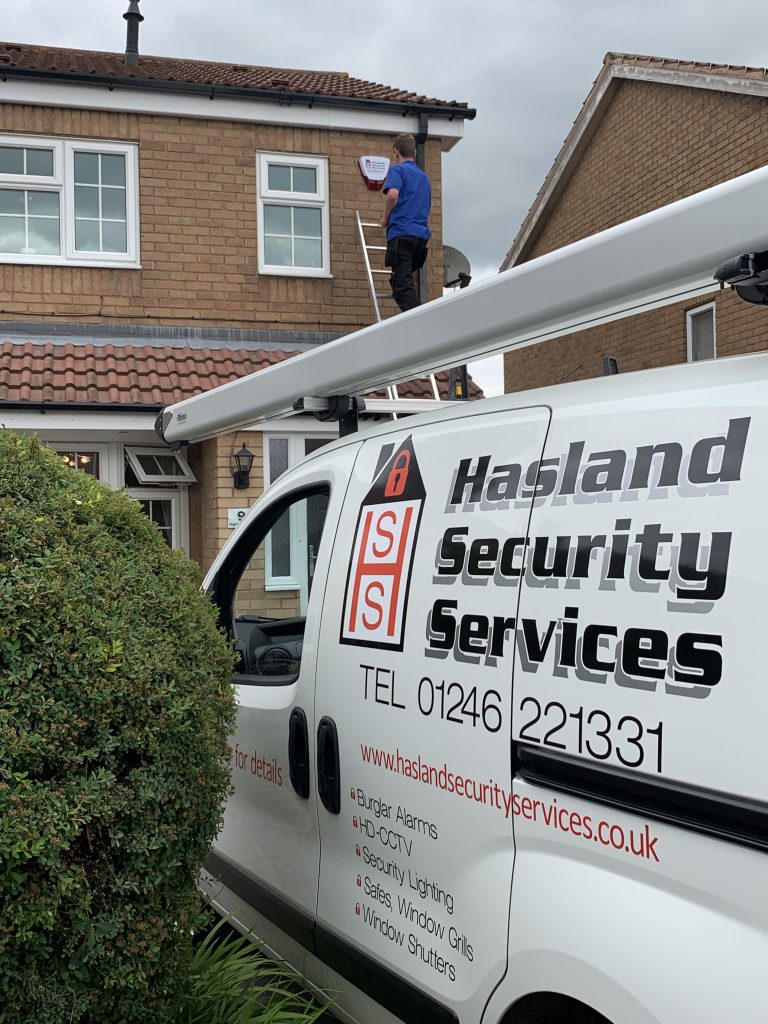 Wireless Alarm Packages
Designed for home security and small business, all packages can be tailored to your needs.
Prices starting from £649.00, please call for our latest prices and offers.
Prices subject to the equipment requested and difficulty of the installation, call to arrange your free personalised quote.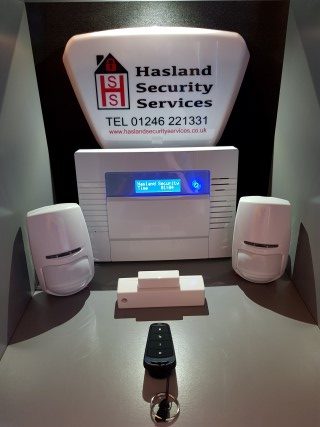 32 Channel Control Panel c/w Blue English Text LCD Display, Keypad & Standby Battery
External Sounder / Beacon with HSS Corporate Cover and Pulse LED Comfort Light
Entrance Door Contact c/w optional Door Chime Signalling
2x Pet Passive Infra Red Detectors c/w Front & Rear Tamper Protection
1x Proximity Tag to Set and Unset Your Intruder Alarm
Fully Expandable to a maximum of 32 Detection Zones
£65.00 Inc Annual Preventative Maintenance Contract Fixed for 36 months
* Smartphone Connected Option – upgrade available
* External Detection – upgrade available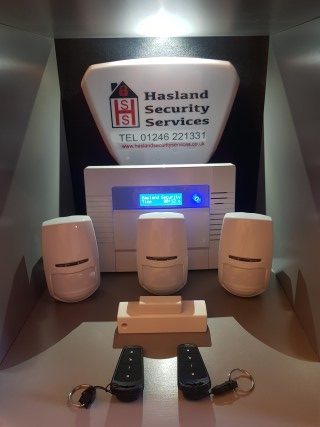 32 Channel Control Panel c/w Blue English Text LCD Display, Keypad & Standby Battery
External Sounder / Beacon with HSS Corporate Cover and Pulse LED Comfort Light
Entrance Door Contact c/w optional Door Chime Signalling
Smartphone Connected App
3x Pet Passive Infra Red Detectors c/w Front & Rear Tamper Protection
2x Proximity Tag to Set and Unset Your Intruder Alarm
Fully Expandable to a maximum of 32 Detection Zones
£65.00 Inc Annual Preventative Maintenance Contract Fixed for 36 months
* External Detection / HD CCTV Option – upgrade available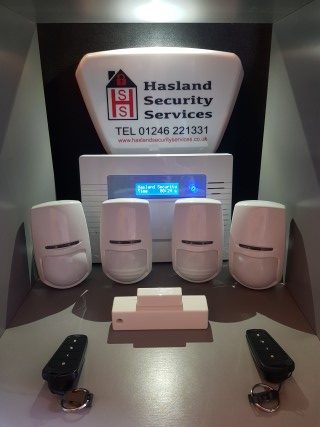 32 Channel Control Panel c/w Blue English Text LCD Display, Keypad & Standby Battery
External Sounder / Beacon with HSS Corporate Cover and Pulse LED Comfort Light
Entrance Door Contact c/w optional Door Chime Signalling
Smartphone Connected App
HD CCTV Camera or External Perimeter protection
4x Pet Passive Infra Red Detectors c/w Front & Rear Tamper Protection
2x Proximity Tag to Set and Unset Your Intruder Alarm
Fully Expandable to a maximum of 32 Detection Zones
£65.00 Inc Annual Preventative Maintenance Contract Fixed for 36 months
All systems comply with EN50131 Grade Two